I Applied to TEDx
Not too long ago I shared the exciting news that I applied to be a TEDx speaker and was chosen for a phone interview! I've wanted to do motivational speaking and writing ever since I discovered it was a thing over 10 years ago.
I've wanted to be a writer and author since elementary school when I wrote my first recognized piece; The life of a Loonie. I always told myself this wasn't a realistic goal for me though. I grew up in low income neighborhood, my dad walked out before I was a toddler and my sisters father walked out shortly after she was born. I failed third grade. I was even denied my wings when I graduated from Brownies to Girl Guides. Instead of beautiful wings like all the other girls got, no word of a lie they made me wear paper boots! I didn't get to fly to girl guides. It was like the childhood version of a "walk of shame"; walking among angels wearing paper boots. I also took an additional 1/2 year to finish high school and became a mom before I even graduated. I often felt judged for being a young mom and my struggles and failures over the years had a devastating impact on my confidence. That combined with abandonment left me feeling like I wasn't enough for decades.
In person Interview this weekend: Second Round!
This week I found out that I've made it to the next round of interviews for TEDx and I'm going for an in person interview this weekend. I may or may not get chosen to speak on their stage. Old me wouldn't have told anyone about any of this until I was 100% certain that I was chosen. The fear of failure gripped me so tightly I would sooner quit, not try at all or walk away completely than to fail. Admitting my failures, having others find out would allow them to see through me and I feared they too would see that I wasn't enough.
She was worthy and enough and so are you.
Although I've been reading self help books, going to seminars and studying personal development for over 10 years, I only started my true soul calling personal growth journey a couple of years ago.  Since then I've gotten increasingly comfortable with stepping outside my comfort zone, walking consciously into fear and letting go of the stories that have held me back for years. I tip toed at first, with teeny tiny baby steps. As I got acquainted with the outer edge of my comfort zone though, I began to like the woman I saw in myself.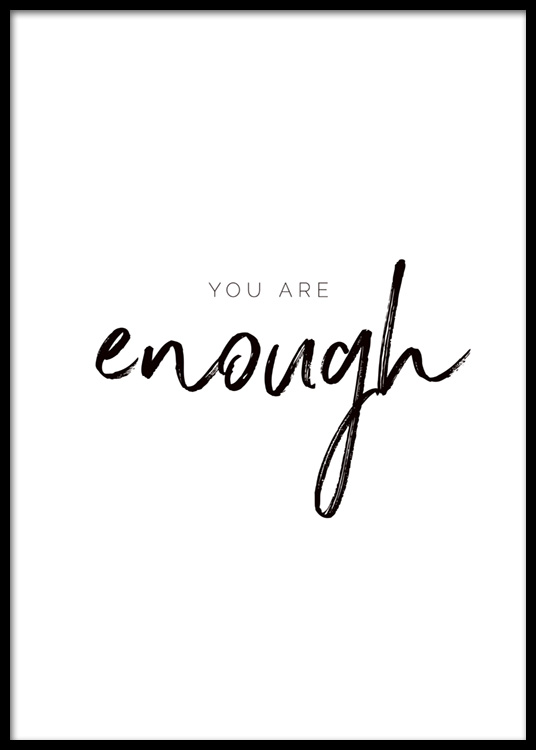 I began to feel connected to her; I believed in her in a way I never had before. I saw what she was capable of and the desire I saw in her kept me pushing my boundaries and wanting more and more from my life. I saw that she was enough. She had always been enough; she was born enough. She was worthy of her dreams too; her past didn't define her. She was born worthy and so were you.
I may or may not get selected for TEDx, but you know what, it doesn't matter. If it's a yes, I will be ecstatic.  If it ends up being a no this time, I'll dust myself off and try again and again! This will happen; I have ZERO doubts about that! I'll build my own stage if needed!
If you never try, it will never happen. If you never jump, you'll never fly, and you'll certainly never soar! Most importantly though, if you always play small you will stay small and live small.
Takeaways:
You past does NOT define you.
It doesn't matter where you started in life. You can do anything if you are to at first willing to try again and again.
You were born ENOUGH. You were born WORTHY.
It's ok to FAIL!
Believe Something Different Today, XO Tiffany
Let's connect on Facebook!